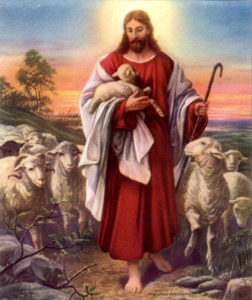 I stay away from politics as much as possible because politics is not the purpose of our being nor are politicians our saviors. As Peter said when arrested in the temple, "We must obey God rather than men."
Governing is surely a concern for Christians and we know from scripture that God has no place for unrighteous leadership. In Jeremiah's prophecy, God says of bad leaders, "Because you have scattered my flock and driven them away and have not bestowed care on them, I will bestow punishment on you for the evil you have done."
Of today's politics and politicians a prophecy speaks loudly to me. I let God speak for Himself as spoken by Isaiah in chapter 5 of his prophecy. And I leave it to you to make of it what you will:
Woe to those who call evil good
and good evil,
who put darkness for light
and light for darkness,
who put bitter for sweet
and sweet for bitter!
21 Woe to those who are wise in their own eyes,
and shrewd in their own sight!
22 Woe to those who are heroes at drinking wine,
and valiant men in mixing strong drink,
23 who acquit the guilty for a bribe,
and deprive the innocent of his right!
24 Therefore, as the tongue of fire devours the stubble,
and as dry grass sinks down in the flame,
so their root will be as rottenness,
and their blossom go up like dust;
for they have rejected the law of the Lord of hosts,
and have despised the word of the Holy One of Israel.
25 Therefore the anger of the Lord was kindled against his people,
and he stretched out his hand against them and struck them,
and the mountains quaked;
and their corpses were as refuse
in the midst of the streets.
For all this his anger has not turned away,
and his hand is stretched out still.
I say, Lift High the Cross!
Reverend Dennis