Subscribe to get the Church's latest news via email

Sunday Morning News
 Week of 2/24/19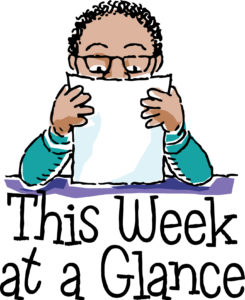 Upper Room Prayer Group, Wednesday, 6 pm.
Adult Choir Rehearsal Wednesday, 7 pm.
200th Anniversary Steering Committee meeting, Thursday, February 28th, 6 pm.
Church Council Meeting, Thursday, February 28th, 7 pm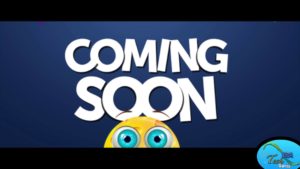 Fellowship Dinner, March 3rd, following worship.
Ash Wednesday, March 6th, Worship Service, 6 pm.
Christian Education Board, Thursday, March 7th, 6:30 pm.
News this week
Protests and Unrest in Haiti
Please be in prayer for our friends in Haiti: Joel and Marlene Dorsinville and missionary friends, Steve and Nancy James. Pastor Joel writes: "from Feb 7th through 16th, we were kind of being locked in. Complete immobility due to social commotion and complete black out due to the absence of fuel. People are very angrily and violently protesting against hunger, poverty, corruption, unemployment, and so on."
Please pray for the safety of our friends and for a good outcome of these protests.
Church's 200th Anniversary
1819 - 2019
First Baptist Church was organized on August 26, 1819. This year we celebrate 200 years as a church in Trumansburg.
The weekend of September 21st and 22nd has been designated by the Anniversary Steering Committee for the celebration of the event. Saturday afternoon, we will hold an open house at the Ulysses Historical Society to celebrate with the community. In the evening, we will gather at the church with family, friends, returning members and pastors, and denominational dignitaries for dinner and a celebration of music. On Sunday morning, we will conclude our celebration during the worship service. The message will be brought to us by Rev. Dr. Jeff Woods, acting General Secretary of American Baptist Churches, USA. Please plan to attend these events to celebrate the past and enthusiastically and joyfully set the church off on another 200 years of glorifying God and carrying out the gospel in Trumansburg, the surrounding region, and across the globe.
If God is for us, who can be against us?
Hamlett's Coming to America
Missionaries to Thailand, Katie and Bobby Hamlett will be Stateside beginning mid-March for about 4 weeks! This mini-furlough is to introduce new daughter Grace to family and friends and also do a few updates!
Bobby and Katie would love a getaway night. If you have any ideas or connections, please let them know or speak to Pastor Dennis.
Walmart or Amazon gift cards are always helpful for getting groceries and items on their wish list of things to take back to Thailand!
Lenten Bible Study
Beginning Sunday, March 10th, we will offer a Lenten Bible Study at the church at 7 pm. The study will continue on Sunday evenings and end on Palm Sunday, April 14th. Beverages and snacks will be provided.
The study will examine the scriptures of Jesus' final week on earth leading up to his resurrection. We will be looking at slides of the Holy Land and evidence of the events that will help us to better understand what Jesus was doing during that final week of his life.
Continue to be in Prayer for the Sanctity of Marriage during February.
In this final week of February, please continue to pray for the Sanctity of Marriage and Loving Relationships. Our general prayer is that marriage and loving relationships be honored and cherished. If one person's prayer is like the burning of a single stick of incense, then the prayers of many people, united in a single concern, must be like a great conflagration of burning incense rising up to God. We pray that February will be an aromatic month of incense filling God's nostrils and pleasing Him.

For your convenience, the church is now able to receive your tithes and offerings on-line at our secure website: www.tburgbaptist.com. Just click on "GIVING" at the top of the home page and you'll be directed to the giving page. Simply follow the simple directions on the page.

People Caring for People
People Caring about People (PCAP) is a comprehensive program that includes plans for Child Protection, Sexual Harassment, Fire Evacuation, Medical Emergency, and a Violent Intruder event. We have these plans in place to protect our congregation, visitors, and staff. We have implemented these plans because we are People Caring about People.


Our vision for ministry: Every person in the church will find an opportunity to participate in a mission or ministry that fits her or his God-given calling, gifts, and abilities, and physical, financial, and family circumstances.