Subscribe to get the Church's latest news via email

Sunday Morning News
 Week of 12/09/18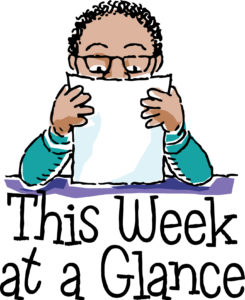 Upper Room Prayer Group, Wednesday, 6:00 pm
Adult Choir Rehearsal, Wednesday, 7:00 pm.
Board of Deacons, Thursday, 6:30 pm.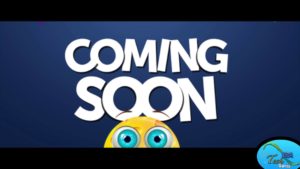 Harmony Falls Concert, Monday, December 17th, 7:00 pm, in the Sanctuary.
Board of Trustees, Thursday, November 1th, 7:00 pm.
Thanksgiving Sunday, November 18th.
Christmas Cantata, December 23rd, during the Worship Service.
Youth Group Christmas Sweets Bake Sale, December 23rd, following worship.
Children's Christmas Eve Worship Service, December 24th, 4:30 pm
Christmas Eve Candle Light Service, December 24h, 7:30 pm
Children and Family Friendly Worship Service, December 30th
News this week
Christmas Sweets Bake Sale!
The Youth Group will have a fund-raising bake sale after worship on December 23rd.
If you are willing and able, the Youth will welcome your contributions. More information in coming weeks.
Please keep the date in mind.
Christmas Programs
Choir's Christmas Cantata – during service on 23rd
Children's Christmas Eve Service, 4:30 pm. This will be an Interactive service for children and their families with skits and music and a craft activity to build a nativity scene while the children learn the Christmas story. This program will be limited to 30 children and their families. We will reserve space for our own children but please let us know if your child will be attending. When you invite children, please let us know that they will be attending. Make reservations with Pastor Dennis, Laura Durling, or Janet Millspaugh.
Adult Christmas Eve Candlelight Service with Choir, 7:30 pm.
Child and Family Friendly Worship Service, December 30th.
Join Harmony Falls for Christmas
Harmony Falls will provide a free concert for our church, family and friends in the Sanctuary, Monday, December 17th, at 7:00 pm.
Food Pantry Looking for New Coordinator
The Trumansburg Food Pantry is looking for a new Coordinator. Anne Haus is stepping down at the end of 2019. The position is volunteer but of crucial importance to the Pantry. The Pantry would like the new Coordinator to be in place by early spring in order to receive adequate training and preparation. The position allows time for vacations and being away. Below is a list of duties.
Cover hotline when volunteer is unable to
Pick up food from the Shur-save                                                              
Keep track of recalled foods and take appropriate action                  
Sort food on downstairs table
Assist where needed during daytime distribution
Coordinate Food Drives with Boy Scouts, School and others when asked
Run Steering Committee Meetings
Oversee the evening pantry
Write grants for money
            United Way/ United Way outcome reporting
            Presbyterian
            HPNAP
            Cargill Sometimes
Organize fundraising events
Speak to community groups when asked
Report annually to TAC
Participate in County coalition meetings
Participate in Food Bank small pantry meetings
Represent our pantry to The Food Bank of the Southern Tier
Monthly Statistics; Safety training
Annual conference;
Complete and sign contract
Implement updates from Food Bank
Civil rights training
Coordinate with school backpack program when needed (usually to purchase food at Wegmans for need products)
Coordinate with CARS for community service volunteers
Be a community source for those needing social services
Consult with Salvation Army for using kettle campaign money
See Pastor Dennis for more information.

For your convenience, the church is now able to receive your tithes and offerings on-line at our secure website: www.tburgbaptist.com. Just click on "GIVING" at the top of the home page and you'll be directed to the giving page. Simply follow the simple directions on the page.

People Caring for People
Please be bear with us and be helpful and supportive as we implement our People Caring for People (PCAP) program in the coming weeks. The program will include a Child Protection Program, Fire Evacuation Plan, Medical Emergency Plan, and a Violent Intruder Plan. These plans will be in place by the end of the summer.


Our vision for ministry: Every person in the church will find an opportunity to participate in a mission or ministry that fits her or his God-given calling, gifts, and abilities, and physical, financial, and family circumstances.