Subscribe to get the Church's latest news via email

Sunday Morning News
 Week of 6/17/18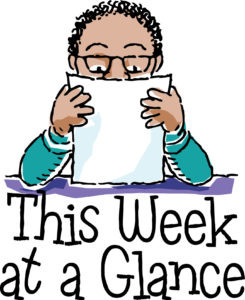 Board of Trustees, Tuesday, 7:00 pm.
Choir and Upper Room Prayer Group Picnic, Wednesday, at the Christiansens.
Set-up for VBS, Saturday, 9 am – Noon.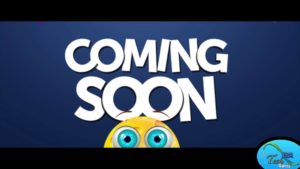 Vacation Bible School, June 24th – 28th, 6:00 pm. To Register on this site click on "Vacation Bible School" in the headings.
Church Family Chicken BBQ, Friday, June 29th, 6:30 pm under the tent in the church side yard.
Annual Business Meeting, Tuesday, July 24th, 7:00 pm.
Board of Christian Ed, Monday, July 2nd, 7:00 pm.
Board of Deacons, Tuesday, July 3rd, 6:30 pm.
Lakeside Worship Service, Sunday, July 22nd, 8 am, North Pavilion, Taugannock Falls State Park.
News this week
Who's Preaching the Good News?

Vacation Bible School
June 24th – 28th
Scripture says: "Everyone who calls on the name of the Lord will be saved."
But then it asks: "How, then, can they call on the one they have not believed in? And how can they believe in the one of whom they have not heard? And how can they hear without someone preaching to them? And how can anyone preach unless they are sent? As it is written: 'How beautiful are the feet of those who bring good news!'"
Who is preaching the Good News to the children of Trumansburg?
Who are the beautiful feet to our neighbor children?
YOU ARE!
When you invite children to VBS! When you volunteer at VBS! When you tell people about VBS! Then, you are the beautiful feet that bring the Good News.
June 29th to be a Magical Night!

Great plans for the Chicken BBQ on June 29th.
Dinner will be served at 6 pm.
Then, at 7 pm, Magician and Illusionist, David Kilpatrick will perform. His shows include stunning magical effects, comedy & audience participation. As several of our congregation who have seen his performances can attest, it is a high energy performance sure to delight everyone, children and adults.
You may invite family and friends to the BBQ.
David Kilpatrick currently works at the Department of Psychology, State University of New York College at Cortland. Dr. Kilpatrick does research on reading development and reading difficulties.
Come join the fellowship and fun. Children will love the show. Adults will laugh and be amazed.
Please reserve your BBQ meal by signing up on the attendance posting in the Vestibule.

For your convenience, the church is now able to receive your tithes and offerings on-line at our secure website: www.tburgbaptist.com. Just click on "GIVING" at the top of the home page and you'll be directed to the giving page. Simply follow the simple directions on the page.
This option is for tithes and offerings only. Special offerings and donations must still be made by check or cash.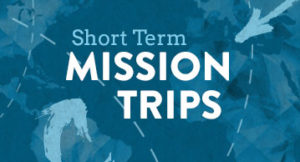 Region Mission Trip
July 12th – 15th
Church is organizing a group to participate in the the Region's Niagara Falls Mission trip, Thursday, July 12th thru Sunday, 15th. Open to middle schoolers and older. There will be tasks that require specialized skills and many which do not. Some activities include: work in the kitchen preparing and serving meals; work in the community food pantry sorting and distributing; gardening and landscaping; painting and outdoor maintenance; work in the clothes closet minstry sorting and distributing clothing.
Cost is $250 and includes lodging and meals. Scholarships are available for youth. The team will stay at the Stella Niagara Retreat Center (www.StellaNiagaraRetreats.org). Lunches will be at the Community Missions center with dinners at Stella Niagara. There will be time for sightseeing. Each day will include prayer and devotions.
If interested, please see Rodney Porter, Justine Moseley, or Pastor Dennis.

Child Protection Program
The church is adopting a more thorough Child Protection Program. Please watch for more information as the church institutes the program in the coming weeks. An information meeting will be held as the plan develops. Training in the program will be provided to all children's ministry volunteers.


Our vision for ministry: Every person in the church will find an opportunity to participate in a mission or ministry that fits her or his God-given calling, gifts, and abilities; and, physical, financial, and family circumstances.