Subscribe to get the Church's latest news via email
9
Sunday Morning News
 Week of 06/09/19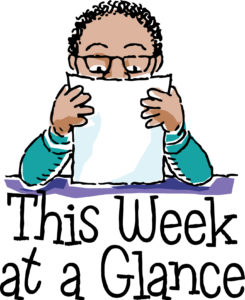 This Week
Upper Room Prayer Group, Wednesday, 6 pm.

Adult Choir Rehearsal Wednesday, 7 pm.

Deacons Board Meeting, Thursday, 6:30 pm.

Youth Group's 30 Hour Famine, June 14th & 15th.

Father's/men's Breakfast is Saturday June 15th, 8 AM.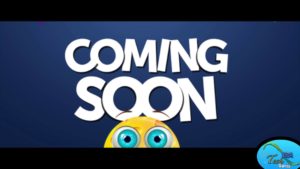 200th Anniversary Steering Committee, Thursday, June 20th, 6:00 pm.

Board of Trustees, Thursday, June 20th, 7:00 pm.

Church Special Business Meeting for purpose of electing new Board members, after worship, Sunday, June 23rd.
News this week
Youth Group Cook-Off
Picnic Foods
Thus far, you've contributed $411.00 with your votes. WOW and WOW!
Our Picnic Foods theme ends today with a picnic for the congregation. Our three "winners" are providing today's theme food "Summer Deserts."
Come and enjoy.
Hot dogs and beverage are provided. Other dishes are also available.
The Youth plan to put together a cookbook with the recipes of all the foods.
The Youth plan to put together a cookbook with the recipes of all the foods
June – 30 Days of Prayer for the Persecuted Church
During June, we'll observe one of our three, annual prayer campaigns: 30 Days of Prayer for the Persecuted Church.
This week's Daily Prayer Concerns:
Sunday, June 16: Iran
Pray with imprisoned house church leaders in Iran's notorious Evin prison. Let's pray that God would create ways to bring each of these believers comfort, strength and even a Bible.
Monday, June 17: India:
Please pray with Pastor Gyan Singh. Recently, 200 extremists from the group Hindu Yuva Vahini came to his house and forced him into ghar wapsi (reconversion to Hinduism). Pray with him and his church.
Tuesday, June 18: Syria
Pastor Edward in Damascus says: "We ask you to continue to pray for the church… ask the Lord to give us the wisdom for how to deal with grief and how to deal with the emotional wounds we face every day."
Wednesday, June 19: Nigeria
Pray with Gyang Adamu, 27, son of the village pastor. In one night, Gyang lost his whole family in a deadly Fulani militant herdsman attack.
Through Open Doors, he is getting trauma care and funds to complete his studies.
Thursday, June 20: Iraq
Thousands of Christian Iraqi families have returned to their burned- out homes once occupied by ISIS forces. Pray for continued healing and that a strong, loving community would rise from the ashes.
Friday, June 21: Maldives
Extreme pressure in all facets of life is a daily reality for the country's Christians. Every Maldivian must be a Muslim, according to authorities. Pray these brothers and sisters would have wisdom as they live out their faith. Pray for resilience as they experience the ongoing stress of persecution.
Saturday, June 22: Saudi Arabia
Assma's family married her to a Muslim, forcing her to live her faith in secret for fear of him taking their children. As a woman, she does not have the freedom to travel to meet with other believers. Pray for her to be comforted in her isolation.
News from Hospitality
Father's Day Breakfast at 8 am on June 15.  Entertainment to follow in the sanctuary. June 9th will be our dish-to-pass Family Picnic hosted by our Youth Group.
Operation Christmas Child Training
Email tburgbaptist@ottcmail.com or call 387-7705 if interested.
Short Term Mission Trip Niagara Falls
Another short-term mission trip opportunity is coming soon – July 25th thru 28th, Thursday thru Sunday.
WHAT WILL WE DO?
We will be working with Community Missions of Niagara Frontier and will do things like:
Work in the kitchen preparing meals and then serving them
Work in the community food pantry sorting and distributing food
Do gardening and landscaping at the mission center as our skills permit
Paint and do maintenance to the center as our skills permit
Work in the clothes closet sorting and distributing clothing
There will be many opportunities to become acquainted with the clients at the center.  You may already be doing these types of things at your church. Here you will see them done in a different context and learn how you might improve your local ministry.
WHERE WILL WE STAY?
We will stay at the Stella Niagara Retreat Center (www.StellaNiagaraRetreats.org). If you cannot stay the whole time, your cost will be adjusted.  The trip is flexible so participants may arrive and depart as they need. SCHOLARSHIPS ARE AVAIALBLE FOR YOUTH!
Cost is $250 which includes lodging and meals. Some of the $250 is contributed to Community Missions.
Want to know more about the work? Ask anyone of the eight people from out congregation who went last year: those you see above and Nancy Flood.
Ask Nancy Flood, Pastor Dennis for registration materials or visit the Region's website at this link: http://www.abc-nys.org/niagara-falls-mission-2019.html to download the registration.

For your convenience, the church is now able to receive your tithes and offerings on-line at our secure website: www.tburgbaptist.com. Just click on "GIVING" at the top of the home page and you'll be directed to the giving page. Simply follow the simple directions on the page.

People Caring for People
People Caring about People (PCAP) is a comprehensive program that includes plans for Child Protection, Sexual Harassment, Fire Evacuation, Medical Emergency, and a Violent Intruder event. We have these plans in place to protect our congregation, visitors, and staff. We have implemented these plans because we are People Caring about People.


Our vision for ministry: Every person in the church will find an opportunity to participate in a mission or ministry that fits her or his God-given calling, gifts, and abilities, and physical, financial, and family circumstances.