Subscribe to get the Church's latest news via email

Sunday Morning News
 Week of 4/21/19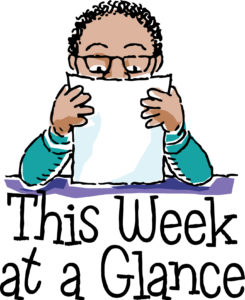 200th Anniversary Steering Committee, Tuesday, April 2nd, 6 pm.
Upper Room Prayer Group, Wednesday, 6 pm.
Adult Choir Rehearsal Wednesday, 7 pm.
Board of Trustees, Thursday, April 25th, 7 pm.
Youth Group, Sunday, April 28th, following worship.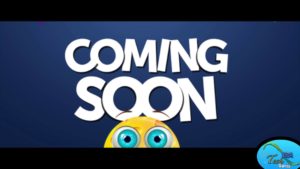 Youth Group combined meeting with Utica Tabernacle Youth, Saturday & Sunday, May 4th & 5th
Fellowship Dish-to-Pass Dinner following worship, May 5th.
Board of Christian Education, Thursday, May 2nd, 6:30 pm.
Mother's/women's Breakfast is being planned for Saturday May 11th, 9 AM.
Youth Group Cook-off – Picnic Foods, Sundays, May 26th – June 9th with picnic on the 9th.
Father's/men's Breakfast is being planned for Saturday June 15th, 8 AM.
Attendance and menu donation postings will be put up soon.
News this week
Church's 200th Anniversary
1819 - 2019
The Church has the unusual distinction of having had two pastors who resigned and then return for a second pastorate.
Rev. J. Barton French was called to the pastorate in September of 1886. During his pastorate, money was designated for missions for the first time. Also, the Young People's Society of Christian Endeavor was organized. Rev. French resigned in 1891.
After two pastorates, Rev. French returned to fill the pulpit while the church searched for a new pastor. People enjoyed his ministry and called him again to the pastorate. Rev. French died suddenly and tragically after suffering a stroke on his way to a meeting in Rome, NY in 1901. You may have noticed that the stained-glass window between the Social Hall and the vestibule is in honor of Rev. French.
More recently, Rev. Peter Hood also served two separate pastorates at the church. He was called in March of 1978. The present church building was built during his first pastorate. Rev. Hood served a second pastorate retiring from the ministry in 2006 after a full and successful pastorate.
If God is for us, who can be against us?
America for Christ Offering
Mission Committee Goal: $800.00
During April, the church will be receiving the America for Christ offering. Please be in prayer about what God is asking you to give. "Let us not become weary in doing good, for at the proper time we will reap a harvest if we do not give up. Therefore, as we have opportunity, let us do good to all people, especially to those who belong to the family of believers" (Gal. 6:9-10). Give what you are able and give cheerfully as God loves a cheerful giver (2 Cor. 9:7).
Short Term Mission Trip Niagara Falls
Another short-term mission trip opportunity is coming soon – July 25th thru 28th, Thursday thru Sunday.
WHAT WILL WE DO?
We will be working with Community Missions of Niagara Frontier and will do things like:
Work in the kitchen preparing meals and then serving them
Work in the community food pantry sorting and distributing food
Do gardening and landscaping at the mission center as our skills permit
Paint and do maintenance to the center as our skills permit
Work in the clothes closet sorting and distributing clothing
There will be many opportunities to become acquainted with the clients at the center.  You may already be doing these types of things at your church. Here you will see them done in a different context and learn how you might improve your local ministry.
WHERE WILL WE STAY?
We will stay at the Stella Niagara Retreat Center (www.StellaNiagaraRetreats.org). If you cannot stay the whole time, your cost will be adjusted.  The trip is flexible so participants may arrive and depart as they need. SCHOLARSHIPS ARE AVAIALBLE FOR YOUTH!
Cost is $250 which includes lodging and meals. Some of the $250 is contributed to Community Missions.
Want to know more about the work? Ask anyone of the eight people from out congregation who went last year: those you see above and Nancy Flood.
Ask Nancy Flood, Pastor Dennis for registration materials or visit the Region's website at this link: http://www.abc-nys.org/niagara-falls-mission-2019.html to download the registration.

For your convenience, the church is now able to receive your tithes and offerings on-line at our secure website: www.tburgbaptist.com. Just click on "GIVING" at the top of the home page and you'll be directed to the giving page. Simply follow the simple directions on the page.

People Caring for People
People Caring about People (PCAP) is a comprehensive program that includes plans for Child Protection, Sexual Harassment, Fire Evacuation, Medical Emergency, and a Violent Intruder event. We have these plans in place to protect our congregation, visitors, and staff. We have implemented these plans because we are People Caring about People.


Our vision for ministry: Every person in the church will find an opportunity to participate in a mission or ministry that fits her or his God-given calling, gifts, and abilities, and physical, financial, and family circumstances.