Subscribe to get the Church's latest news via email

Sunday Morning News
Week of 2/25/18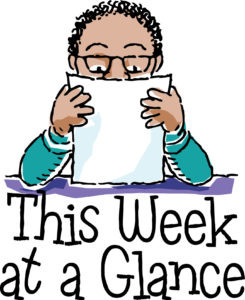 Homeworker Helper Tuesday and Thursday, at 3-5:30 pm

Church Council Meeting, Tuesday, 7:00 pm

Lenten Bible Study, Wednesday, 10 am

Upper Room Prayer Group, Wednesday, 6 pm.

Adult Choir rehearsal, Wednesday, 7 pm.

Christian Education meeting, March 1st, Arrowhead-Parable Bookstore, VBS trip, meet at church at 5:00 pm

Lent It! Love It! Cook It! following worship service on March 4th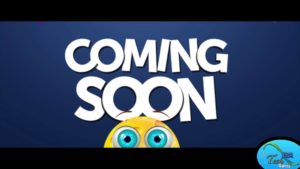 Palm Sunday Cantata, March 25th, during Worship

Maundy Thursday dish-to-pass dinner and celebration of Lord's Supper, Thursday, April 5th, 6 pm.

Easter Sunrise Service, April 1st, 8 am, North Pavilion, Taughannock Falls Park
Easter Breakfast at the church, 9:00 am, April 1st
Easter Worship Service, April 1st, 10:30 am
Sunday Morning News

Lent It! Love It! Cook It!
THANK YOU, CHURCH!
The winners of the three Sundays of  our Lent It! Love It! Cook It! fundraisers are:
Soups: Mary Berry
Sweets: Judith Christiansen
Breads & Spreads: Bonnie Maine
Lent Time Achievement Award (for dishes that raised the most money): Lisa Whitney
These winners will provide entrees for this Sunday's Fellowship Dinner - March 4th
The Youth Group has raised about $225.00 thus far.
Thank you so much for your support.
Lent It! Love It! Cook It!. EAT! VOTE! ENJOY!
After many years of faithful service, Barbara Flemming is giving up the wonderful card ministry that has been so important to our church. Barbara has taken on other, special tasks in the church. Deacons are looking for people who will take up this ministry. This ministry can be shared by several people. If you're interested, let Rodney Porter, Laura Durling, or Pastor Dennis know. They can give you more information.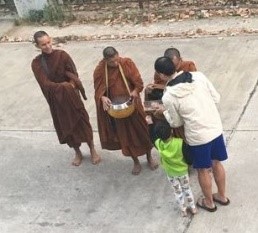 Hamlett Missionary News
Here's a story from Bobby and Katie Hamlet about their son, Eli:
"Each morning the monks pass by our house to collect offerings from our neighbors. Eli has been telling us we need to tell the monks about Jesus! So, one morning we made them cookies, told them we are Christians, and gave them Gospel tracts. During praise and worship at church yesterday, we heard Eli tell one of his friends who came (and is not a Christian) about Jesus. Please pray that both Elijah and Sarah would learn to love God more and more and continue to share him with others!"
Lenten Worship Schedule
March 4 - Reflections on the Last Supper - The Elements; Sermon – The Final Week: Tuesday and Wednesday
March 11 - Reflections on the Last Supper - Judas' betrayal and the dispute (John 13:18-30; Luke 22:24-38); The Final Week: Thursday
March 18 - Reflections on the Last Supper - Peter's Denial (Matthew 26:31-36; 69-75; Mark 14:27-31; Luke 22:31-38; 54-62; John 13:31-38; 18:15-18; 25-27); Sermon – The Final Week - Friday
March 25 (Palm Sunday) - Reflections on the Last Supper - Gethsemane (Matthew 26:36-46; Mark 14:32-42; Luke 22:39-46; Choir Cantata
April 5 (Maundy Thursday) – Dish-to-Pass dinner with Worship service and celebration of the Lord's Supper; 6 pm, Fellowship Hall.
Easter Sunday – Sermon – The Uprising
Ministry Vision
Our ministry vision is that every person in the church will participate in a mission or ministry in ways that fit their God-given gifts, abilities, and calling, and their physical, financial, and family circumstances.
Do you know the many ministries and missions that the church does or supports? Here's one:
Children's Ministries
Sunday School for pre-K thru adults, Children's Church, Nursery, Play Group (during church for pre-school children)
Vacation Bible School (June 24 – 28)
Homeworker Helper After School Program
Mission to Collaborate with School Nurses
Contributions to the Sunday School program provide curriculum, supplies, teaching technologies, furniture, and storage. Children's Ministry funds also allow for upgrading the nursery, purchase of appropriate toys for children's play group, and provide for Children's Church program and curriculum.
Homeworker Helper volunteers provide meals and supplies and reach out to the families of the children
Contributions to Homeworker Helper provides for purchase of learning supplies and games, healthy snacks and food for the evening meal.
Contributions to the School Nurse program allows the church to support the nurses' efforts to provide school and home care needs for children unable to buy products themselves.